Where We Are
Shop 2a
699 Sherwood Road
Sherwood, QLD, 4075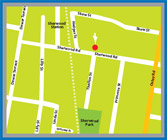 Click image to enlarge
When We Open
9:00am to 5:00pm
Monday to Friday
After hours and Saturdays by appointment.

Client Testimonials

Heavenly Hammocks (Australia Wide Delivery)
Ecommerce Shipping from Brisbane
"Alyson is very knowledgeable about accounting and tax. She manages our company and personal tax including share portfolios. When we are confused about something, she almost always has the answer or can find it quickly."
The Business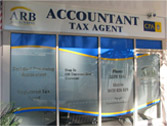 The Principal
Alyson Brady has a Master of Taxation and over 15 years of experience.
She is the principal accountant at ARB Accounting which she established in 2007 and will continue to do so for many years into the future.
Links
Australian Taxation Office
CPA Australia
Australian Securities & Investments Commission
Australian Business Register
Client Testimonials